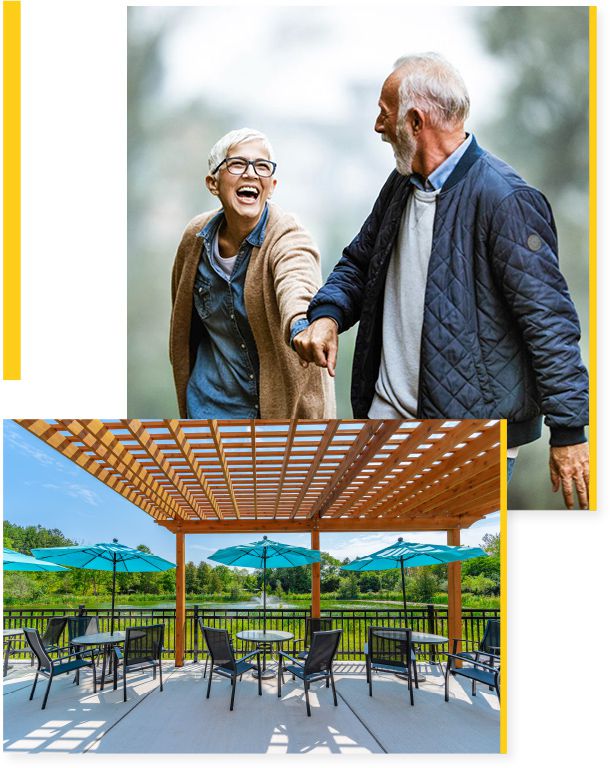 Experience resort style living surrounded by nature's green beauty and tranquility.
Welcome to carefree 55+ adult living with more time to enjoy family and friends. Experience our resort style campus with amazing amenities, contemporary designs and great food. Enjoy breathtaking backyard scenery with 14 acres of protected nature.
Choose from one of three retirement lifestyles:
Regardless of lifestyle choice, enjoy access to onsite health and wellness professionals, doctor care and a range of personal support services. As the aging process unfolds, live with confidence that The Meadows continuum of care model will allow you to age with dignity.